VP, Regional Sales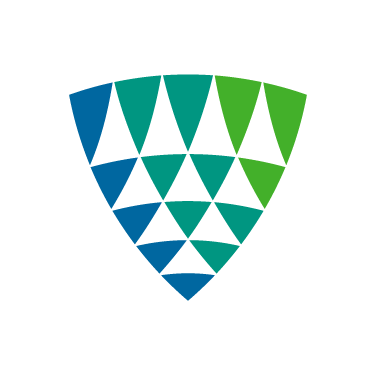 Perishable Shipping Solutions
Sales & Business Development
Los Angeles, CA, USA
Posted on Sunday, November 19, 2023
Design and implement plans and strategies that expand the customer base while managing existing business in assigned medium to large geographic region.
KEY DUTIES AND RESPONSIBILITIES
Direct, recruit, train, develop, and provide performance feedback to direct reports to ensure productivity, efficiency, and effectiveness
Develop and ensure implementation of annual warehouse strategic plan and performance objectives
Manage each cost center's Profit & Loss (P&L), annual budget, and allocation of capital assets
Collaborate with the Regional Vice President of Sales to lead, develop, and implement sales strategies that ensure Lineage's growth and profit targets are achieved
Support company marketing and sales efforts, in conjunction with the local and national sales teams, to meet company objectives, volume, revenue, and operating goals
Implement Lean principles to develop management teams within facilities and across region
Direct inventory control standards in accordance with company policy
Ensure safety and sanitation processes and policies are followed
Ensure warehouses operate in compliance with federal, state, and local rules, and regulations

This role will be 1/2 remote. Office time will be required for this role.
ADDITIONAL DUTIES AND RESPONSIBILITIES
MINUMUM REQUIREMENTS (KNOWLEDGE, SKILLS, ABILITIES)
Bachelor's Degree or equivalent combination of education and operations experience
5 years' progressive senior level Operations Management experience in Supply Chain or similar industry
Demonstrated proficiency in development and implementation of strategy / annual plans (budget, operational performance, SOPs, workshops, etc.)
Demonstrated experience implementing and evaluating metrics
Proficient computer skills including Microsoft Office Suite
Ability to lead discussions, make presentations and deliver technical results to a non-technical audience
Excellent analytical and problem-solving skills, including the ability to deal with ambiguity
Ability to travel up to 75%
Ability to work in temperatures as low as -20 Fahrenheit/-25 Celsius in cold storage sites or up to 100 Fahrenheit/37 Celsius in dry storage sites while wearing company provided personal protective equipment and freezer gear
Must be able to lift a minimum of 40lbs.; weight may be more dependent upon facility
Must be comfortable with various noise levels, at times, can be loud
Pay Range:$206,250.00 - $412,500.00
Why Lineage?

This is an excellent position to begin your career path within Lineage! Success in this role enables greater responsibilities and promotions! A career at Lineage starts with learning about our business and how each team member plays a part each and every day to satisfy our customers' requirements. Beyond that, you'll help us grow and learn on our journey to be the very best employer in our industry. We'll ask you for your opinion and ensure we do our part to keep you developing and engaged as we grow our business. Working at Lineage is energizing and enjoyable. We value respect and care about our team members.
Lineage is an Equal Employment Opportunity Employer and is committed to compliance with all federal, state, and local laws that prohibit workplace discrimination and unlawful harassment and retaliation. Lineage will not discriminate against any applicant on the basis of race, color, age, national origin, religion, physical or mental disability or any other protected status under federal, state and local law.

Benefits

Lineage provides safe, stable, reliable work environments, medical, dental, and basic life and disability insurance benefits, 401 retirement plan, paid time off, annual bonus eligibility, and a minimum of 7 holidays throughout the calendar year.