Partnership and Channel Strategy Manager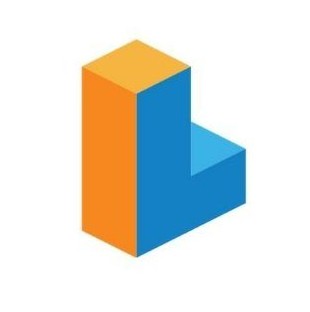 Interplay Learning
Sales & Business Development, Operations
Remote
Posted on Saturday, May 13, 2023
Interplay Learning sits at the intersection of EdTech, Virtual Reality, and Enterprise Software as it modernizes Learning Management & Content Systems throughout the skilled trade industries.
Since 2016, Austin-based Interplay Learning has been building better training, better careers and better lives for its customers and their employees.
Our award-winning online and VR training for the essential skilled trades, including HVAC, Plumbing, Electrical, Solar, Multi-Family Maintenance and Facilities Maintenance workforces, is scalable and more effective than traditional training methods. By leveraging immersive learning technology, Interplay's customers are able to train and practice hands-on learning from a desktop, phone, tablet, or in virtual reality. The result is a highly trained employee who is job-ready in weeks, not years.
Our digital experiential learning platform, SkillMill, conveniently turns any space into a training lab with its short video courses, 3D simulations, knowledge checks, coaching, community, and connectivity.
Recent accolades include recognition by Fast Company's World Changing Ideas Awards in the Education, General Excellence, and On the Rise categories as well as the Built-In Best Places to Work in Austin award.
Awards & Recognition:
Position: Partnership and Channel Strategy Manager
Reporting to the Sr. Director of Strategic Growth, the Partnership & Channel Strategy Manager will focus on channel strategy and generating net new business within Interplay's core and adjacent markets via partners and affiliates. This role is part of the Strategic Growth team but will also work closely with Marketing, the VP of Sales, Director of Finance and CEO.
2+ years previous experience in channel development is required.
In this role, success is defined by the revenue generated through partners and affiliates. Programs are already in place that incentivize and enable our partners to refer customers/members to Interplay that are ready to learn about and purchase SkillMill.
Why this position:
High-growth, post Series B
Mission-driven company with a meaningful product you can feel good about
Opportunity to make an impact and reap the rewards
Company committed to professional development
Supportive and collaborative culture
Flexible work – 100% remote (forever & always) or the option for hybrid if near Austin, TX
What you'll do:
Develop a cohesive strategy for Interplay Learning's current partnerships and channels
Partner with executive leadership and strategic advisors on new partnership development and fostering key relationships.

Serve as the primary relationship manager/account manager with our partners, understanding our partners' business drivers and their customers' needs, in order to identify win-win scenarios that generate business for Interplay and satisfy our partners' business objectives.

Act as the day-to-day point of contact with our partners in order to identify and align the appropriate Interplay resources to drive new business and respond to partner and customer concerns.

Enable the Interplay sales, implementation, support, and account management teams to understand the nuances of our partnership agreements and successfully close inbound business referrals from our partners.

Understand our partners' industries, business models, and drivers of success in order to be viewed as a trusted partner, drive revenue for Interplay, and to act as a partner advocate within Interplay.

Ensure proper sales lead routing, attentiveness, and data hygiene is in place so that we provide our partners' customers with an excellent buyer and customer experience.

Establish, track, and report key metrics such as revenue forecast and results, conversion rates, implementation timing and success, customer satisfaction, and more.

Host periodic business reviews with key stakeholders at partners and Interplay to ensure progress against goals and alignment on current and future initiatives.

Act as the Interplay representative at partner meetings, conferences, and similar opportunities to deepen relationships and drive new business.

Identify and create relationships with potential partners, industry personas, and other partner targets to expand our partner program and revenue opportunities.

Who you are:
Works well autonomously. We will give you the resources and support.
Passionate about Interplay's mission and product.
Ability to build and maintain relationships.
Highly collaborative internally.
Positive energy and outlook.
Requirements:
2+ years experience specifically in channel, partner, affiliate development

Strong communication skills, both verbal and written

Experience handling conversations with C-level leaders

Excellent organizational skills

Organize, analyze, and interpret data to measure success against goals and identify new opportunities

If your application is a match, we will provide instructions to record a video, introducing yourself to our hiring team
Don't meet every single requirement? If you are interested in us, passionate about your work and think you would add value in this role, we encourage you to still apply. We'd love to consider you.
Interplay Learning Ethos:
At Interplay, we love what we do. We embrace our daily challenge to push technological limits to invent better ways to make learning easier and training more powerful. We attract passionate people and invite spirited discourse. We celebrate that our jobs fit our lives, not the inverse. We are uncompromising in our belief that together: we can build better training, build better careers and build better lives for customers and our team.
Company Benefits:
Remote-first culture and flexible hours
Learning resources and annual learning reimbursement
Family-friendly policies
Generous vacation policy includes 3 weeks of PTO, 1 week Winter Break, holidays and sick days
Medical, vision and dental insurance coverage
401k
Private company stock options
Mental health and wellness resources
Virtual/in person social events
Diversity Statement
At Interplay Learning, diversity and inclusion are fundamental to who we are and how we operate our business. We're building a diverse workforce that cultivates and supports all individuals for the betterment of each other, our company, and our customers. We believe a culture of equality creates a stronger work environment for all employees and that we are all accountable for encouraging and celebrating diverse voices. Interplay Learning commits to promote and recognize principles of fairness, equity, and social justice in relation to, and across, intersections of race, age, color, disability, faith, religion, ancestry, national origin, citizenship, sex, sexual orientation, social class, economic class, ethnicity, gender identity, gender expression, and all other identities represented among our diverse membership.
We strongly encourage people of color, lesbian, gay, bisexual, transgender, queer and non-binary people, veterans, and individuals with disabilities to apply. Interplay Learning is an equal opportunity employer and welcomes everyone to our team. If you need any reasonable accommodation at any point in the application or interview process, please let us know.
Equal Employment Opportunity
Interplay Learning is committed to providing equal employment opportunity (EEO) to all employees and applicants for employment without regard to race, color, religion, gender, sexual orientation, national origin, age, disability, pregnancy, marital status, gender identity or expression, status as a veteran, or any other legally protected characteristic or activity in accordance with applicable federal, state and local laws.