Data Processing Technician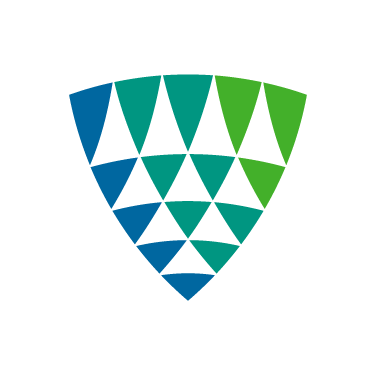 Perishable Shipping Solutions
Data Science
Conklin, NY, USA
Posted on Saturday, November 12, 2022
Data Processing Technician
*Multiple Shifts Available*
Create and implement in-house production schedules, maintain network components and systems/warehouse equipment, and assist with technical issues across multiple facilities.
Responsibilities:
Ensuring correct execution of printing and saving other department reports
Checking in/out equipment to warehouse associates
Assignment of processing in-house and production process schedule
Maintaining network components and Systems/Warehouse equipment
Assisting other warehouse departments (i.e., Customer Service)
Processing and sustaining access to databases, excel spreadsheets, and word documents
Assisting Manager auditing process (Walmart)
Preparation of daily reports
Monthly coordination of physical inventories.
Maintain proper inventory control procedures and processes to ensure inventory accuracy.
Additional Requirements Include:
Associates Degree
Four years of experience in systems support
Works independently with no supervision
Excellent problem-solving experience
Excellent customer service expertise
Knowledge of PC troubleshooting (hardware and software)
Printer troubleshooting (mainframe printer, laser printers, label printers, line printers)
Proficient networking server knowledge
Knowledge of Microsoft office suite, (Outlook, Word, Excel, Internet, Box, SharePoint, and Macros)
Technical skills (must be able to set up the equipment: PCs, printers)
Understanding of operating systems (Windows 11)
Insight into cold storage warehousing functions
Excellent communication and written skills
Must be flexible with daily working hours and overtime
Adaptive learner / Dependability/ Easily manages stress
Availability to work different shifts and occasional to frequent overtime
Ability to lift to 50 pounds with or without reasonable assistance
Must be able to perform in all areas that hourly employees are performing with the manual dexterity required
Demonstrate excellent job performance in productivity, quality, safety, and attendance
Work Environment:
Fast-paced office setting connected to a warehouse environment.
Must be capable of multi-tasking and communicating with a variety of people and personalities.
Must be comfortable and confident with computer and phone skills.
The warehouse itself is a cold storage

environment. Warehouse

bays are kept at a constant 32 degrees (and below in certain areas). The noise level in the warehouse varies at times and can be loud.
Lineage Team Members:
Continually meet internal and external customer expectations through teamwork, respect, and willingness to help and support others.
Demonstrate complete commitment to a culture of safety. Promote a safe work environment through personal actions and identifying any safety concerns.
Treat all team members with respect while demonstrating a positive work attitude and leadership skills.
Take initiative to continually improve performance and work processes through feedback, problem-solving, and generating innovative ideas.
Work with a sense of urgency to complete tasks safely, effectively, and efficiently.
Demonstrate excellent job performance in productivity, quality, safety, and attendance
#LLPR
Why Lineage?

This is an excellent position to begin your career path within Lineage! Success in this role enables greater responsibilities and promotions! A career at Lineage starts with learning about our business and how each team member plays a part each and every day to satisfy our customers' requirements. Beyond that, you'll help us grow and learn on our journey to be the very best employer in our industry. We'll ask you for your opinion and ensure we do our part to keep you developing and engaged as we grow our business. Working at Lineage is energizing and enjoyable. We value respect and care about our team members.
Lineage is an Equal Employment Opportunity Employer and is committed to compliance with all federal, state, and local laws that prohibit workplace discrimination and unlawful harassment and retaliation. Lineage will not discriminate against any applicant on the basis of race, color, age, national origin, religion, physical or mental disability or any other protected status under federal, state and local law.

Benefits

Lineage provides safe, stable, reliable work environments, competitive pay, excellent Health and Dental benefits, 401K, and Paid Time Off and Sick Days