Maintenance Technician (1st shift) $2,000 Bonus, in Joliet, IL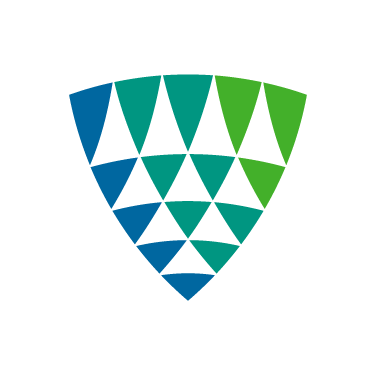 Perishable Shipping Solutions
Joliet, IL, USA
Posted on Saturday, June 3, 2023
1st Shift Schedule (read carefully):
FRIDAYS, SATURDAYS, SUNDAYS, MONDAYS, 5:00am - 3:30pm
with the possibility of overtime (usually on Tuesdays).
Orientation & Training will take place for the first 1-2 weeks, Monday - Friday, from 7:00am - 3:30pm
Install, maintain, and repair machinery, equipment, physical structures, plumbing, and electrical systems as instructed by leadership while following all regulatory and company safety standards, policies, and procedures.
This maintenance technician will typically be the only maintenance working during most shifts, due to the schedule of working Fridays, Saturdays, Sundays, and Mondays from 5:00am - 3:30pm.
The $2,000 Bonus is paid in $500 installments every 60 days and is based on attendance.
KEY DUTIES AND RESPONSIBILITIES
Perform physical inspection and calibration, preventative maintenance, and repairs on all mechanical and electrical assets impacting the operation of the facility, physical structure, and exterior grounds
Perform inspections and basic repairs of refrigeration system
Perform preventative maintenance tasks on material handling equipment per manufacturer and company guidelines to ensure continual and safe operation
Maintain reporting of inspections, evaluations, preventive maintenance procedures and communicate all pertinent information regarding equipment operation and maintenance to leadership daily
Other tasks as assigned
ADDITIONAL DUTIES AND RESPONSIBILITIES
Operate power tools, cutting torch and other welding apparatus to cut or join metal parts
Utilize onsite motorized lift and rental equipment as needed while operating, inspecting, calibrating, and maintaining equipment
MINIMUM REQUIREMENTS (KNOWLEDGE, SKILLS, ABILITIES)
Must be mechanically inclined.

Must have electrical experience and knowledge, preferably up to 480

Completion of trade school courses -OR- previous experience in one or more of the following areas preferred: ammonia refrigeration maintenance, building maintenance, material handling equipment maintenance or ammonia refrigeration maintenance.
Pneumatic, hydraulic, and electrical experience

Must understand the importance of preventative maintenance (PMs) and prioritizing daily responsibilities

Capable of completing routine preventative maintenance (PMs) with instructions and supervision

Fully proficient with, and capable of operating power and hand tools

Basic computer skills
Previous experience or knowledge using a multimeter for diagnostics.

Ability to interact and communicate with all levels of the facility.

Possess problem-solving skills

Must pay attention to detail.

Experience troubleshooting, Excellent problem solving, critical thinking and decision-making skills
Ability to multi-task and prioritize workload with demonstrated organizational skills.

Ability to work in temperatures as low as -10 Fahrenheit while wearing company provided personal protective equipment and freezer gear.

Must be able to lift a minimum of 50 lbs./23 kgs.; weight may be more dependent upon facility.

Ability to work a flexible work schedule and shift, including weekends if needed.

Must be comfortable working in various noise levels; at times it can be loud.
Demonstrated knowledge and practice of Working at Heights up to 60 feet.

Previous experience and knowledge of following SOPs (Standard Operating Procedures)

Preferred: Basic ability to read and interpret Piping and Instrumentation Diagrams (P&ID) may be required at some facilities

Preferred: Previous experience maintaining and repairing forklifts and/or MHE (material handling equipment).

Preferred: Previous experience using eMaintenance, or another CMMS (Computerized Maintenance Management System)
Preferred: Previous experience calibrating instruments and equipment

Preferred: Experience operating a forklift

Preferred: Experience using a scissor lift

Preferred: Previous pneumatic knowledge and experience

Preferred: Previous hydraulic knowledge and experience
Preferred: Previous experience reading electrical schematics, wiring diagrams

Preferred: Previous experience using a cutting torch

Preferred: Lockout/Tagout (LOTO) Training / Experience

Preferred: Emergency Shutdown System / ESD knowledge
Why Lineage?

This is an excellent position to begin your career path within Lineage! Success in this role enables greater responsibilities and promotions! A career at Lineage starts with learning about our business and how each team member plays a part each and every day to satisfy our customers' requirements. Beyond that, you'll help us grow and learn on our journey to be the very best employer in our industry. We'll ask you for your opinion and ensure we do our part to keep you developing and engaged as we grow our business. Working at Lineage is energizing and enjoyable. We value respect and care about our team members.
Lineage is an Equal Employment Opportunity Employer and is committed to compliance with all federal, state, and local laws that prohibit workplace discrimination and unlawful harassment and retaliation. Lineage will not discriminate against any applicant on the basis of race, color, age, national origin, religion, physical or mental disability or any other protected status under federal, state and local law.

Benefits

Lineage provides safe, stable, reliable work environments, competitive pay, excellent Health and Dental benefits, 401K, and Paid Time Off and Sick Days