Manager, Warehouse Transformation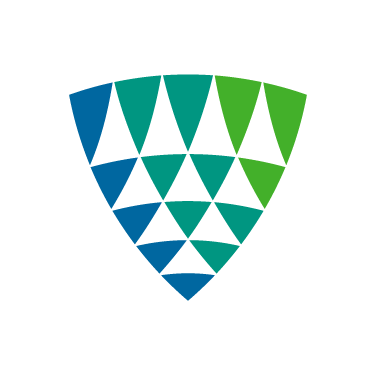 Perishable Shipping Solutions
Netherlands · Remote
Posted on Saturday, July 15, 2023
Having drastically increased our regional footprint in a short period with now +70 locations across 11 European countries. We are creating a new Special Operations team which will support the implementation of Lineage preferred warehouse management processes and systems.
The special ops team, which will consist of teams of managers and specialists, will break down operational processes in detail, and work between warehouse operations, project management and IT to support the implementation of Lineage preferred warehouse management systems; before supporting the onsite warehouse team by developing and delivering training; and helping to stabilise the new solution, with on the ground support to ensure a successful deployment.
We are looking to hire a Manager of Special Operations to work closely with our Director of Special Operations to build and lead this European wide team. The role can be based anywhere in the Benelux region and will report into the Director of Special Operations.
Regular travel to our locations across Europe should be expected. Some travel to the US for training and learning may be required.
The role
Working with internal customers such as regional and site leaders, specialists in IT, project managers; and supporting those who manage our external customers; you will be responsible for the delivery of the Special Operations service.
You will create and develop a high performing team of specialists; who will be excellent subject matter experts in warehouses processes, inventory, and/or office; but you will also focus on the development of their soft skills; relationship management will be extremely important to ensure your team can best use their expertise to support colleagues at a site level. You will play an active role in the Special Operations leadership team.
Who we are looking for
The Manager ensures the development of a fit for purpose special ops 'playbook' but will also support team members to be agile in creating/tracking down solutions to problems.
We are looking for someone who is a people focused operational leader, who understands that success is built by getting the best from colleagues. This leader will look to build a high performing & fully accountable team whilst embedding a culture that enables the freedom to operate.
You will be leading the implementation of a new warehouse management system; this means having strong operational expertise; but also, an ability to communicate with our stakeholders at all levels across the business.
To thrive in this role, you'll need:
Experience of leading teams in a high-volume warehouse environment
Have led 'virtual' or disparate teams of people
Proven experience of building high performing teams
Strong influencing & proven relationship building skills at all levels
Good at diagnosing and solving problems
Project management experience, demonstrated track record of meeting critical paths, risk mitigation & stakeholder management
Strong system expertise – especially warehouse management systems
What's in it for me?
This is great opportunity to get exposure to all corners of the business and broaden your view of the Lineage business globally; not only will you be supporting special ops project across Europe; but as part of the training of your new team you will have access to the established special operations team in the United States; and you and your new team will be able to visit them; shadowing and supporting US Special Ops projects to help us establish ways of working to support European colleagues.
You will be leading a team of high performing, highly motivated individuals that achieve fantastic results.
We will support you to lead in accordance with our values which are: Safe, Trust, Respect, Innovation, Bold and Servant Leadership. Servant leadership means that we like to look at a leadership pyramid as 'inverted', leaders are there to clear the path to success for colleagues; this is a great way to lead and be led. You will enjoy leading in this manner and in return this is how we will lead you.
Job Reference: INDSPS
Waarom Lineage?
Dit is een uitstekende positie om uw carrière binnen Lineage te beginnen! Succes in deze rol draagt bij aan meer verantwoordelijkheden, alsmede promoties in de toekomst! Een carrière bij Lineage begint met het leren van onze business en hoe ieder teamlid een belangrijke rol speelt en bijdraagt aan de tevredenheid van onze klanten. Daarnaast draagt u bij aan de groei van onze organisatie en het helpen realiseren van ons doel, namelijk de beste werkgever in onze brache worden. Wij zijn altijd benieuwd naar uw mening. Ontwikkeling.en betrokkenheid vinden wij belangrijk binnen Lineage. Werken bij Lineage is prettig en uitdagend, we gaan op een respectvolle manier met elkaar om en we geven om onze teamleden.
Lineage biedt een dynamische en veilige werkomgeving, uitstekende arbeidsvoorwaarden en diverse doorgroeimogelijkheden.