Railcar Maintenance Coordinator in Reisterstown, MD (Hybrid, 1st shift)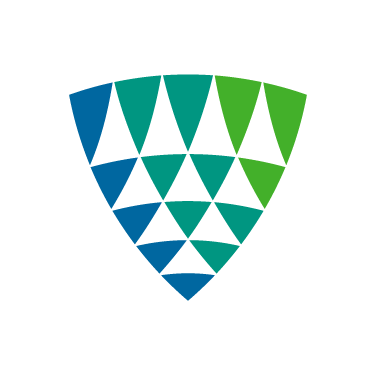 Perishable Shipping Solutions
Reisterstown, MD, USA
Posted on Tuesday, July 25, 2023
PLEASE REVIEW THE SCHEDULE:
Approximately the first 8 months of training: Monday - Friday, 8:00am - 5:00pm

will work 3 days onsite, 2 days remotely.

After training is complete: Monday - Friday, 8:00am - 5:00pm

Will work 2 days onsite, 3 days remotely.
Will need to work 1 weekend approximately every 4th or 5th week.

Will need to work 2nd shift for 1 week approximately every 4th or 5th week.

(you will work remotely during the entire 2nd shift week)
Coordinating, dispatching, and managing the reefer repairs needed on equipment, as well as logging maintenance work to ensure reefers are current on maintenance. They are responsible for monitoring and dispatching to ensure the efficient operation and management of the mechanical reefers on the railcars.
The Railcar Maintenance Coordinator must be very responsive and will be reading and replying to several hundred emails daily.
The Railcar Maintenance Coordinator will be on a team of 7 other coordinators (4 subsections). Each coordinator oversees a different area, including fuel, empty cars, loaded cars, alarm seat, etc.
The Railcar Maintenance Coordinator will cross-train to learn all of the functions.
KEY DUTIES AND RESPONSIBILITIES
Responding promptly to technician inquiries through email/phone
Dispatching technicians & dealerships promptly
Managing & coordinating the servicing of railcars they dispatched on
Planning for and arranging for periodic equipment maintenance.
Maintaining accurate records of maintenance performed by third party vendors.
Updating multiple spreadsheets throughout the day
Use of multiple web-based platforms to ensure railcar mechanical refrigeration is running efficiently.
Periodic issuing of purchase order numbers to vendors
Proactive problem / issue identification & root cause analysis
Coordinate with multiple companies for each car repair and maintenance to ensure car is accessible and work is performed safely.
ADDITIONAL DUTIES AND RESPONSIBILITIES
Monitoring "problem cars"
Maintaining open communication with key stakeholders and vendors
Dispatching emergency fuel vendors
Conducting vendor audits
MINIMUM REQUIREMENTS (KNOWLEDGE, SKILLS, ABILITIES)
Must be knowledgeable with learning and using various types of computer software programs, applications.
Must have Microsoft Office experience with strong Excel skills.
Well versed with Outlook for email and calendar
Previous Dispatching experience is highly preferred.
High School diploma or GED
Strong attention to detail required.
Dispatching experience a major plus
Must be great at multitasking, very responsive, fast turnaround times.
Must have great time-management skills and experience.
Excellent communication skills with a commitment to understanding user requirements as well as business objectives.
Preferred (not required): Experience with Purchase Orders (POs) - creating, following up, issuing POs to vendors, etc.
Ability to work in temperatures as low as -10 Fahrenheit while wearing personal protective equipment and freezer gear

Must be able to lift a minimum of 50 lbs./23 kgs.; weight may be more dependent upon facility.

Ability to work a flexible work schedule and shift, including weekends if needed.

Must be comfortable working in various noise levels; at times it can be loud.
Demonstrated knowledge and practice of Working at high Heights up to 33 feet or more
#LLEN
Why Lineage?

This is an excellent position to begin your career path within Lineage! Success in this role enables greater responsibilities and promotions! A career at Lineage starts with learning about our business and how each team member plays a part each and every day to satisfy our customers' requirements. Beyond that, you'll help us grow and learn on our journey to be the very best employer in our industry. We'll ask you for your opinion and ensure we do our part to keep you developing and engaged as we grow our business. Working at Lineage is energizing and enjoyable. We value respect and care about our team members.
Lineage is an Equal Employment Opportunity Employer and is committed to compliance with all federal, state, and local laws that prohibit workplace discrimination and unlawful harassment and retaliation. Lineage will not discriminate against any applicant on the basis of race, color, age, national origin, religion, physical or mental disability or any other protected status under federal, state and local law.

Benefits

Lineage provides safe, stable, reliable work environments, competitive pay, excellent Health and Dental benefits, 401K, and Paid Time Off and Sick Days