System Analyst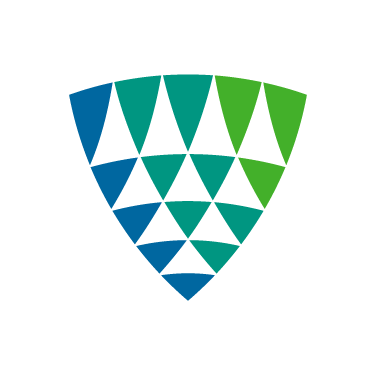 Perishable Shipping Solutions
IT
Rotterdam, Netherlands
Posted on Saturday, August 19, 2023
Lineage is the world's largest and most innovative provider of
temperature-controlled
logistics solutions – this means we help move food from farms to the dinner table, with more than 22,000 employees across over 400 locations and spanning 20 countries across North America, Europe, Asia-Pacific, and South America.
Having drastically increased our European footprint in a short period, we are looking to appoint a System Analyst who will play a crucial role in standardizing and harmonizing the IT system landscape across Europe.
You would be joining Lineage during an exciting period of growth and innovation, with the opportunity to make an immediate, meaningful impact.
Job Summary
The System Analyst works closely together with Business Process Analysts and product teams to translate process implementation proposals into system designs and configurable solutions for systems within the IT System Delivery workstreams.
Occasional project related travel is expected.
What you will be doing:
Process Validation

Validate if proposed change requirements are in sync with the global and regional roadmap.

Define impacted businesses/departments that will be affected by the proposed change.

System Configuration

Define AS IS configuration.

Define the desired TO BE configuration.

Define the gap between the AS IS and TO BE.

Define impacted processes, configurations, and systems.

Present the added (business) value of the change.

Configurate Lineage Systems.

Governance of System Configurations

Document configured processes.

Work / align with process owners per domain.

Facilitate the adoption of changes implemented in the systems.

System Testing

Defining the test scenario's per process (tests can include multiple systems)

Govern a standardized testing framework for solution implementations.

Process Model & Architecture

Define or improve the model of our supported processes.
Who we're looking for:
Fluent English in speaking and writing.

Expert in the analysis and evaluation of systems.

Expert in translating business processes into system configurations.

Basic Knowledge about IT components.

Basic understanding about IT security.

Driving license.

Valid passport.
Extra point if you have:
Expert in system configurations of applications in use

Warehousing (Dynamics Business Central - Boltrics, Prostore (Softpak))

Transportation (CargoWise)

Sales (Salesforce, Servicecloud)

Finance & HRM (Workday)

Knowledge about logistics / supply chain / 3PL

Experience with application rationalization projects

Knowledge about integrations / EDI / API

Knowledge about BI

Knowledge about Agile

Experience with DevOps

Experience with configuring automated testing
What's in it for you?
Our leadership culture focuses us on developing talent internally; this is a great opportunity to grow your career at a leading global company.
We are also expanding quickly across Europe, and you will feel the impact of your work, as the 'tip of the spear' playing a critical role in realising our purpose of transforming the supply-chain to eliminate waste and help feed the world.
Why Lineage?
We are a global company with more than 22,000 employees spanning 20 countries and more than 400 locations across North America, Europe, Asia-Pacific, and South America.
At Lineage Logistics, we have a shared purpose; we are transforming the food supply chain to eliminate waste and help feed the world. This means working at Lineage is not just a job – it's an opportunity to innovate and put your mark on how food moves from the farm to dinner tables around the world. As a member of our team, you will be a critical link in the food supply chain.

Our shared purpose drives everything we do in all parts of our organisation, from the warehouse floor to the office. Our team members are passionate about the impact they make every single day.
We are an equal opportunities employer and positively encourage applications from persons regardless of sex, race, disability, age, sexual orientation, gender reassignment, religion or belief, marital status, or pregnancy and maternity.
Benefits
Your everyday wellbeing is also important to us, so we will provide you with all the protective equipment you need to be safe and comfortable at work, and you will have access to a free 24/7 employee assistance phone line, which offers confidential counselling and advice. With all of this offered against the backdrop of a fun and social environment in which you will be supported by a team who enjoy helping each other in achieving their goals, we are confident you will excel with us.
Waarom Lineage?
Dit is een uitstekende positie om uw carrière binnen Lineage te beginnen! Succes in deze rol draagt bij aan meer verantwoordelijkheden, alsmede promoties in de toekomst! Een carrière bij Lineage begint met het leren van onze business en hoe ieder teamlid een belangrijke rol speelt en bijdraagt aan de tevredenheid van onze klanten. Daarnaast draagt u bij aan de groei van onze organisatie en het helpen realiseren van ons doel, namelijk de beste werkgever in onze brache worden. Wij zijn altijd benieuwd naar uw mening. Ontwikkeling.en betrokkenheid vinden wij belangrijk binnen Lineage. Werken bij Lineage is prettig en uitdagend, we gaan op een respectvolle manier met elkaar om en we geven om onze teamleden.
Lineage biedt een dynamische en veilige werkomgeving, uitstekende arbeidsvoorwaarden en diverse doorgroeimogelijkheden.