Senior Fixed Assets Accountant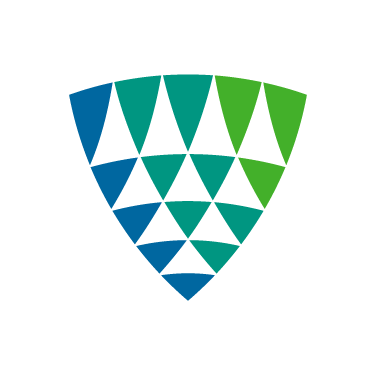 Perishable Shipping Solutions
Accounting & Finance
vlissingen, netherlands
Posted on Friday, August 25, 2023
Lineage is the world's largest and most innovative provider of
temperature-controlled
logistics solutions – this means we help move food from farms to the dinner table; with more than 22,000 employees across over 400 locations and spanning 20 countries across North America, Europe, Asia-Pacific, and South America.
As a Fixed Assets Accountant, you are responsible for correct accounting for all tangible and intangible fixed assets for the Lineage entities in the BeNeLux. You ensure timely activation of fixed assets and take care of the monthly depreciation. You are part of the General Ledger team and work closely with colleagues from Accounts Payable, among others. Your main goal is to keep a reliable and complete fixed asset administration!
Duties and Responsibilities:
You are responsible for the timely creation of fixed assets in the financial administration.

You take care of the creation of projects for real estate purchases and / or improvements including the activation of interest charges where appropriate.

You take ownership of the fixed asset administrations for Group Reporting (US GAAP) and statutory purposes and you ensure that capitalisations and depreciation take place in accordance with relevant accounting rules.

You look at improvements in efficiency and the reliability of the fixed asset administrations.

You support the year-end closing and the annual accounts audit by the external auditor.

You ensure the timely deactivation of assets that have been sold or decommissioned.

You contribute to the accounting processing of lease contracts that are classified as fixed assets.

You will be responsible for specifying and documenting assets in development.

You are responsible for the preparation of the various statements, such as the turnover overview fixed assets

You ensure that the monthly debits are processed on time and correctly

You notice that the fixed assets sub administrations are in line with the general ledger.

You contribute and participate in periodic counts of fixed assets (inventory)
Who are we looking for?
HBO degree.

Several years of experience in a (similar) administrative role

Extensive knowledge of Microsoft Office (Word, Excel and Outlook)

You always work accurately and in a structured manner.

You are an enthusiastic, inquisitive colleague and someone who takes initiatives.

You work independently and you come into your own in a team.

You can express yourself well in English, both in writing and orally.
Why Lineage?
We are a global company with more than 22,000 employees spanning 20 countries and more than 400 locations across North America, Europe, Asia-Pacific, and South America.
At Lineage Logistics, we have a shared purpose; we are transforming the food supply chain to eliminate waste and help feed the world. This means working at Lineage is not just a job – it's an opportunity to innovate and put your mark on how food moves from the farm to dinner tables around the world. As a member of our team, you will be a critical link in the food supply chain.
Our shared purpose drives everything we do in all parts of our organisation, from the warehouse floor to the office. Our team members are passionate about the impact they make every single day.
We are an equal opportunities employer and positively encourage applications from persons regardless of sex, race, disability, age, sexual orientation, gender reassignment, religion or belief, marital status, or pregnancy and maternity.
Waarom Lineage?
Dit is een uitstekende positie om uw carrière binnen Lineage te beginnen! Succes in deze rol draagt bij aan meer verantwoordelijkheden, alsmede promoties in de toekomst! Een carrière bij Lineage begint met het leren van onze business en hoe ieder teamlid een belangrijke rol speelt en bijdraagt aan de tevredenheid van onze klanten. Daarnaast draagt u bij aan de groei van onze organisatie en het helpen realiseren van ons doel, namelijk de beste werkgever in onze brache worden. Wij zijn altijd benieuwd naar uw mening. Ontwikkeling.en betrokkenheid vinden wij belangrijk binnen Lineage. Werken bij Lineage is prettig en uitdagend, we gaan op een respectvolle manier met elkaar om en we geven om onze teamleden.
Lineage biedt een dynamische en veilige werkomgeving, uitstekende arbeidsvoorwaarden en diverse doorgroeimogelijkheden.