Senior Financial Analyst - Fixed Commitment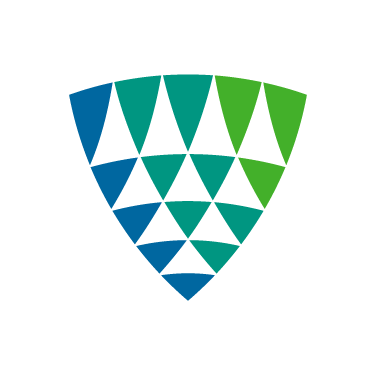 Perishable Shipping Solutions
IT, Accounting & Finance
Novi, MI, USA
Posted on Saturday, August 26, 2023
Lineage is currently searching for a Financial Analyst, Senior to join our growing team! Ideal candidates are Bachelor or MA level graduates who possess in-depth training in finance, economics, or accounting. This role requires a high degree of attention to detail, process, and communication. In this role, the Analyst will lead high visibility reporting of fixed commitments across Lineage's global network of warehouses. The right person must be process oriented, use judgement to problem solve, and be able to effectively work and communicate with cross-functional teams.
You will work cross-functionally with Sales, Accounting, FP&A, and IT to report key results and play a role in the development of core systems that better support our growing business. You will succeed due to being independently driven and intellectually curious. Your strong communication skills, process driven approach, and customer service mentality allow you to confidently support strong decision making by Lineage leadership.
ESSENTIAL JOB DUTIES & RESPONSIBILITIES:
Centrally track and monitor fixed commitments for all global regions.
Responsible to confirm proper collection of core fixed commitment data from sites prior to workday integration.
Develop playbook to start capturing and reporting on fixed commitment data for newly acquired facilities.
Create executive dashboards and reports that show how we are tracking against our goals and quality of commitments.
Support fixed commitment financial reporting from a managerial and accounting perspective.
Partner with sales and accounting to develop and roll out strategies that improve the quality of fixed commitments.
Develop process compliance plan to ensure reporting is accurate and timely.
Implement monitoring controls and refresh / validate cadence.

Improve financial margins by proactively analyzing results; monitoring variances; identifying trends; recommending actions to management.

Drive system and process improvements that bring fixed commitment reporting up to a public company standard.
QUALIFICATIONS (KNOWLEDGE, SKILLS & ABILITIES):
Bachelor's or master's in

accounting/Finance/Economics

or equivalent experience

5+ years Finance experience

Must have strong analytical (quantitative as well as qualitative) skills.

Detail and process oriented.

Financial analysis foundation creating forecasts and models.

Self-starter with the ability to streamline functions and passion to learn and grow.

Judgment and decision making, with an ability to get past data gaps by applying appropriate logic.

Ability to solve practical problems and analyze processes for improvements.

Leadership ability, willingness to lead, take charge, and offer opinions and thoughts.

Commitment to providing outstanding internal customer service support.

Ability to work independently, develop specific goals and plans to prioritize, organize, and accomplish work.

Proficiency with Microsoft Excel is required; familiarity with CRM/Financial management tools helpful (Salesforce, Adaptive Insights, Workday, BI)

Must possess excellent communication and presentation skills and be comfortable interacting with executive-level management.
Why Lineage?

This is an excellent position to begin your career path within Lineage! Success in this role enables greater responsibilities and promotions! A career at Lineage starts with learning about our business and how each team member plays a part each and every day to satisfy our customers' requirements. Beyond that, you'll help us grow and learn on our journey to be the very best employer in our industry. We'll ask you for your opinion and ensure we do our part to keep you developing and engaged as we grow our business. Working at Lineage is energizing and enjoyable. We value respect and care about our team members.
Lineage is an Equal Employment Opportunity Employer and is committed to compliance with all federal, state, and local laws that prohibit workplace discrimination and unlawful harassment and retaliation. Lineage will not discriminate against any applicant on the basis of race, color, age, national origin, religion, physical or mental disability or any other protected status under federal, state and local law.

Benefits

Lineage provides safe, stable, reliable work environments, competitive pay, excellent Health and Dental benefits, 401K, and Paid Time Off and Sick Days