Employee and Labor Relations Manager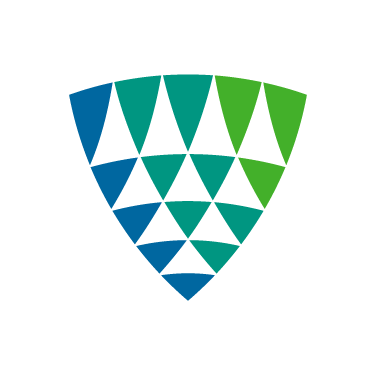 Perishable Shipping Solutions
Vaughan, ON, Canada
Posted on Thursday, August 31, 2023
The Manager, Employee & Labor Relations plays an important role in our organization's efforts in maintaining positive relationships between the company and its employees, as well as managing interactions with labor unions and ensuring compliance with labor laws and regulations.
ROLE IS LOCATED IN CANADA
Role & Responsibilities:
Oversee investigations in conjunction with legal when appropriate.
Be an active member on the Ethics board.
Facilitate the resolution of labor issues.
Investigate and handle union grievances.
Develop training content on employment practices and deliver to business leaders.
Lead contract administration and negotiations, grievance processing, and collaborate with union representatives.
Anticipate potential labor relations that may arise and create solutions to alleviate.
Advise senior management in appropriate resolution of employee relations/discipline issues.
Engage in conflict resolution to resolve disputes between employees, departments or management in a way that offers mutually beneficial solutions.
Establish a solid strategic business partner relationship directly with the leaders across the business to drive performance from an HR perspective.
Drive the talent management process with a focus on establishing and implementing a comprehensive strategy for coaching, talent development, succession, individual development plans, and talent reviews.
Partner with executive, regional leaders, and the Talent HR Center of Excellence to ensure talent acquisition strategies are developed, implemented, and are effective at maintaining full

staffing.

Focus on driving flawless execution of the basics related to HR as well as drive improvements and initiatives that move toward HR's vision.
Develop and implement processes that comply with federal, state, and local legal requirements and government reporting regulations affecting human resources functions.
Qualifications:
Bachelor's degree in Human Resources and/or a related field.
5+ years' experience in negotiation and administration of collective bargaining agreements.
5+ years people leadership experience.
Understanding of North American employment laws.
Demonstrated experience handling ethics hotlines.
Strong conflict resolution skills.
Extensive HR Legal and Compliance knowledge, including EEO, ADA, FMLA, WC, FLSA, DOL.
Proficient in Microsoft Office Suite.
Ability to read, analyze, and interpret company policies, procedures, and agreements.
Ability to effectively present information and respond to questions in one—on—one and small or large group situations to leaders, including executives, and employees of the organization.
Why Lineage?

This is an excellent position to begin your career path within Lineage! Success in this role enables greater responsibilities and promotions! A career at Lineage starts with learning about our business and how each team member plays a part each and every day to satisfy our customers' requirements. Beyond that, you'll help us grow and learn on our journey to be the very best employer in our industry. We'll ask you for your opinion and ensure we do our part to keep you developing and engaged as we grow our business. Working at Lineage is energizing and enjoyable. We value respect and care about our team members.
Lineage is an Equal Employment Opportunity Employer and is committed to compliance with all federal, state, and local laws that prohibit workplace discrimination and unlawful harassment and retaliation. Lineage will not discriminate against any applicant on the basis of race, color, age, national origin, religion, physical or mental disability or any other protected status under federal, state and local law.

Benefits

Lineage provides safe, stable, reliable work environments, competitive pay, excellent Health and Dental benefits, 401K, and Paid Time Off and Sick Days