Sales Manager - Westfield MA (In Office)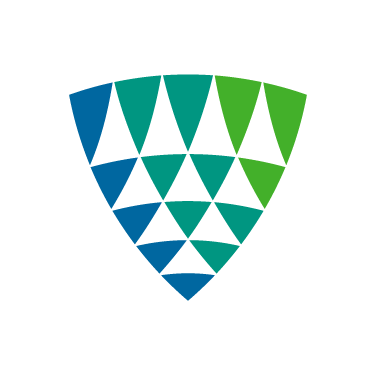 Perishable Shipping Solutions
Sales & Business Development
Westfield, MA, USA
Posted on Thursday, September 14, 2023
-This role will be located in office 5 days a week.
-Candidate must be driven, competitive, have an Entrepreneural spirit.
-Strong understanding of Profit and Loss budgeting.
Partner with the site General Manager to run the business and maximize profitability. Expand the customer base, sell new business, and manage existing business within assigned warehouse or group of warehouses.
KEY DUTIES AND RESPONSIBILITIES
Manage, train, provide performance feedback and assign duties of direct reports to ensure productivity, efficiency, and effectiveness
Work with the site General Manager to develop targeted action plans to generate new sales leads and prospects within the market
Develop local and global customer relationships, demonstrating a strong customer focus
Create and deliver proposal presentations and Request for Proposal (rate quote) responses to identify and resolve prospective client's business challenges
Partner with other Sales Managers and Global Account team to sell suite of services across Lineage network
Ensure timely collection of accounts receivable
Develop and maintain accurate records of all pricing, sales and activity reports to achieve maximum profit margin
Maintain awareness of performance against Key Performance Indicators and provide sales performance updates to Senior Management
Manage budget and control expenses to ensure compliance with targets and guidelines
ADDITIONAL DUTIES AND RESPONSIBILITIES
Partner with the General Manager and facility leadership team to achieve operational efficiencies and continuous improvement targets in the area of sales
MINIMUM REQUIREMENTS (KNOWLEDGE, SKILLS, ABILITIES)
Bachelor's degree or equivalent work experience
5 years' experience in sales and/or sales management
Previous experience in all aspects of Supplier Relationship Management including prospecting, selling and closing new business
Ability to gain deep knowledge of the entire suite of company's service offerings and utilize it to maximize sales opportunities during customer solutioning
Experience managing, training, and developing people in sales roles
Basic math skills
Excellent verbal and written communications skills with the ability to interact with internal and external customers
Ability to lead discussions, make presentations and deliver technical results to a non-technical audience
Excellent problem solving, critical thinking and decision-making skills
Ability to travel up to 50%

Ability to work in temperatures as low as -20 Fahrenheit/-25 Celsius in cold storage sites or up to 100 Fahrenheit/37 Celsius in dry storage sites while wearing company provided personal protective equipment and freezer gear

Ability to work a flexible work schedule and shift, including weekends if needed

Must be comfortable with various noise levels, at times, can be loud
Why Lineage?

This is an excellent position to begin your career path within Lineage! Success in this role enables greater responsibilities and promotions! A career at Lineage starts with learning about our business and how each team member plays a part each and every day to satisfy our customers' requirements. Beyond that, you'll help us grow and learn on our journey to be the very best employer in our industry. We'll ask you for your opinion and ensure we do our part to keep you developing and engaged as we grow our business. Working at Lineage is energizing and enjoyable. We value respect and care about our team members.
Lineage is an Equal Employment Opportunity Employer and is committed to compliance with all federal, state, and local laws that prohibit workplace discrimination and unlawful harassment and retaliation. Lineage will not discriminate against any applicant on the basis of race, color, age, national origin, religion, physical or mental disability or any other protected status under federal, state and local law.

Benefits

Lineage provides safe, stable, reliable work environments, medical, dental, and basic life and disability insurance benefits, 401 retirement plan, paid time off, annual bonus eligibility, and a minimum of 7 holidays throughout the calendar year.