Director of Real Estate (Hybrid/Remote)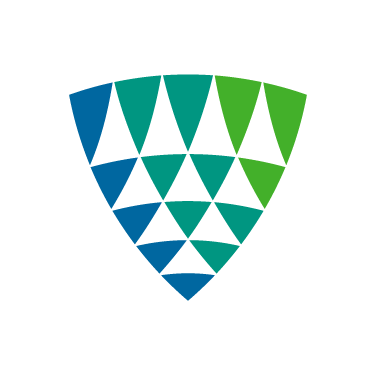 Perishable Shipping Solutions
Multiple locations
Posted on Wednesday, September 20, 2023
Manages the day-to-day operations of a portfolio of industrial warehouses and commercial office buildings including lease administration, tenant invoicing and property management system administration. Develops and maintains excellent tenant, landlord and vendor relationships. Enforces standard operating practices for data entry, document management and process flow for lease admin tasks. Negotiates lease terms with tenant and/or landlord. Highly motivated, self-starter. Manage process enhancement projects requiring knowledge of Lean Practices, Continuous Improvement and Project Management. Organizes multi-functional teams to accomplish goals.
This position can be done remotely or Hybrid at our Novi, MI headquarters.
ESSENTIAL DUTIES AND RESPONSIBILITIES
Single resource for Real Estate needs of other business verticals within Lineage: Food Services, REDI, D2C, Fresh, Transportation, Canadian portfolio.
Negotiates lease business terms with tenants and/or landlords.
Support Accounting with predictive rent rolls for budgeting purposes.
Responsible to enforce company standards for document retention, process flow, approvals, etc.
Manage landlord relationships to ensure timely renewal and compliance with lease terms.
Manage all aspects of leased properties including annual Common Area Maintenance reconciliations, dispute resolution, enforcement of contractual maintenance obligations, coordinate inspections, conduct site visits, damage assessment/casualty loss, and seek approval for requested alterations.
Maintain property management system with current information pertaining to all North American properties in the portfolio and leverage the system for reporting needs, renewal options and compliance with licenses and permits.
Liaise with legal on real estate matters pertaining to easement negotiations and executions, lease amendments and correspondence with authorities having jurisdiction, and due diligence support.
Manage compliance and payment obligations for facilities in industrial park associations.
Ensure compliance with economic incentive agreements through annual compliance filings.
Lead all Continuous Improvement Projects.
Stay up to date on competitor activity and market trends as it relates to cold storage and food logistics.
QUALIFICATIONS (KNOWLEDGE, SKILLS, ABILITIES)
Bachelor's degree in business administration or related field, or equivalent combination of education and experience.
7 years lease administration and/or property management experience.
Demonstrated proficiency reading and understanding business and legal terms related to real estate leases, transactions and management.
Demonstrated proficiency with Yardi or similar lease administration system.
Intermediate proficiency with Microsoft Office Suite.
Excellent verbal and written communication skills with the ability to interact with internal and external customers.
Demonstrated successful ability to organize and prioritize work to ensure timely deadlines.
Excellent problem solving, critical thinking and decision-making skills.
Ability to travel up to 10% including international.
Why Lineage?

This is an excellent position to begin your career path within Lineage! Success in this role enables greater responsibilities and promotions! A career at Lineage starts with learning about our business and how each team member plays a part each and every day to satisfy our customers' requirements. Beyond that, you'll help us grow and learn on our journey to be the very best employer in our industry. We'll ask you for your opinion and ensure we do our part to keep you developing and engaged as we grow our business. Working at Lineage is energizing and enjoyable. We value respect and care about our team members.
Lineage is an Equal Employment Opportunity Employer and is committed to compliance with all federal, state, and local laws that prohibit workplace discrimination and unlawful harassment and retaliation. Lineage will not discriminate against any applicant on the basis of race, color, age, national origin, religion, physical or mental disability or any other protected status under federal, state and local law.

Benefits

Lineage provides safe, stable, reliable work environments, medical, dental, and basic life and disability insurance benefits, 401 retirement plan, paid time off, annual bonus eligibility, and a minimum of 7 holidays throughout the calendar year.