Continuous Improvement Manager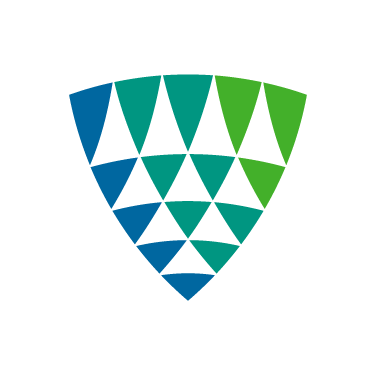 Perishable Shipping Solutions
Philadelphia, PA, USA
Posted on Thursday, September 21, 2023
The Continuous Improvement manager is an integral part of the site leadership team and having the ability to work and influence across all levels of the organization will be critical to the success of this role. This position is responsible for driving a culture of sustainable continuous improvement, operational excellence and delivering on business goals and objectives. They will also provide detailed instruction and guidance on corporate Lean initiatives while executing continuous improvement initiatives. These initiatives will be achieved using various methods such as Value Stream mapping, Kaizen, Waste identification/elimination and other Lean methodologies, tools, and techniques.
KEY DUTIES AND RESPONSIBILITIES
Defines requirements for operations and ensures the implementation of Continuous Improvement strategies and initiatives to effectively meet or exceed business requirements & customer expectations
Assist in facilitating Lean activities, including Kaizen events, Lean training events, standardization implementation, value-stream mapping, and CIR development sessions
Ensures developmentally productive environment for all employees
Administers and communicates company policies, goals, strategies, and vision
Facilitates quality systems, continuous process improvement, and safety initiatives in accordance with Lean thinking throughout the organization
Responsible for advancing company metrics (safety, quality, delivery, cost, and morale)
Develops, models, and coaches' Lean applications
Regularly reviews Lean performance expectations with leadership teams across the organization, providing expectations, performance planning, feedback, training & development, and performance discussions
In addition, the CI Manager will lead the development of a yearly site Continuous Improvement Roadmap to drive standardization and sustainability across the site.
Performs administrative duties commensurate with the requirements of the organization including data gathering, metrics, reports, and newsletters
Mentors, coaches, and trains various levels throughout the company
MINIMUM REQUIREMENTS (KNOWLEDGE, SKILLS, ABILITIES)
Degree in Logistics, Operations Management, Lean Manufacturing, or related field required
This position requires 3-5 years of Lean experience in logistics, warehousing, or manufacturing
Provide overall direction, implementation, and continuous improvement of Lean systems infrastructure in all phases of logistics and warehousing operations.
Candidate must be willing to travel a minimum of 25% of the time.
Person must have capabilities to manage multiple tasks at the same time.
Lean Knowledge
Warehouse Management and Transportation Knowledge
Safety & Security
Safety Program Experience and Oversight
Business Management Skills
Planning - Strategic and/or Tactical
Quality Management System Knowledge
Computer Skills
Microsoft Office - Word, PowerPoint, Excel, Visio, Access, Project
PHYSICAL DEMANDS AND WORK ENVIRONMENT
Physical Demands: While performing the duties of this job, the employee is occasionally required to stand; walk; sit; use hands or finger, handle, or feel objects, tools, or controls; reach with hands and arms; climb stairs; balance; stoop, kneel, crouch or crawl; talk and hear. The employee must occasionally lift and/or move up to 50 pounds. Specific vision abilities required by the job include close vision, distance vision, color vision, peripheral vision, depth perception, and the ability to adjust focus.
Work Environment: The duties of this job are performed in both an office environment and a warehouse environment, thereby experiencing some minor to moderate level of noise due to warehouse equipment. Also, exposure to extreme temperature variations is expected while in the warehouse. Position may require extended hours to meet customer's needs. Travel will be required at a minimum of 25% of the time. Job location to be determined based on the needed support.
Why Lineage?

This is an excellent position to begin your career path within Lineage! Success in this role enables greater responsibilities and promotions! A career at Lineage starts with learning about our business and how each team member plays a part each and every day to satisfy our customers' requirements. Beyond that, you'll help us grow and learn on our journey to be the very best employer in our industry. We'll ask you for your opinion and ensure we do our part to keep you developing and engaged as we grow our business. Working at Lineage is energizing and enjoyable. We value respect and care about our team members.
Lineage is an Equal Employment Opportunity Employer and is committed to compliance with all federal, state, and local laws that prohibit workplace discrimination and unlawful harassment and retaliation. Lineage will not discriminate against any applicant on the basis of race, color, age, national origin, religion, physical or mental disability or any other protected status under federal, state and local law.

Benefits

Lineage provides safe, stable, reliable work environments, competitive pay, excellent Health and Dental benefits, 401K, and Paid Time Off and Sick Days