Accountant I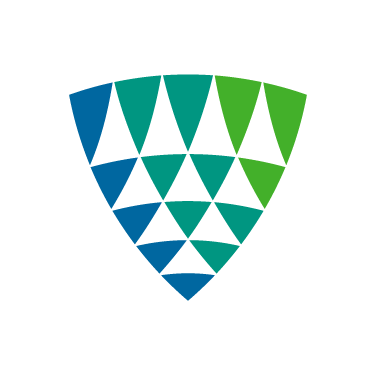 Perishable Shipping Solutions
Accounting & Finance
Novi, MI, USA
Posted on Thursday, October 12, 2023
SUMMARY
As a GL Accountant, you must have the ability to work independently, handle multiple tasks, and changing priorities in a fast-paced accounting environment. You must have strong General Ledger accounting skills which include a solid understanding of GAAP principles to ensure accurate recording of assets, liabilities, revenue and expenses. Additionally, you must be a team player as you will work closely with cross-functional teams in relation to the company's financial standing.
ESSENTIAL DUTIES AND RESPONSIBILITIES (other duties may be assigned)
Perform monthly accounting close procedures and deliverables, which includes journal entries, accruals, account and bank reconciliations, and financial statement analysis in compliance with GAAP.
Analyze and problem solve all facets of accounting from revenue & expense recognition to accurate balance sheet reporting.
Complete monthly account reconciliations and workpapers ensuring accounts balance to supporting documentation and General Ledger.
Uphold company standards when working with business partners to ensure compliance with corporate accounting policies, procedures and controls. Ability to recognize risks and raise issues to leadership.
Participate in accounting for, and implementation of new acquisitions in our global ledger.
Assisting in preparing audit paperwork and interface with external auditors.
Execute accounting work in designated time frames for monthly reconciliations and duties, quarterly and annual projects in a timely manner.
Collaborate with all departments within the organization to meet company goals.
Identify improvement opportunities within control environment (i.e., continuous improvement initiative).
REQUIREMENTS AND QUALIFICATIONS
Bachelor's degree in accounting.
Up to two years minimum accounting experience.
Knowledge of U.S. GAAP, internal controls, and financial reporting.
Ability to compile, analyze, and communicate financial information including identifying & solving problems.
Knowledge of multi-ledger & multi-divisional accounting including intercompany accounting across a multitude of legal entities preferred.
Ability to work independently and organize workflow while handling multiple tasks in a fast-paced environment while meeting deadlines.
Ability to identify process improvement and transformational opportunities for potential implementation.
Knowledge and experience with accounting software and databases.
International and multi-currency knowledge preferred.
High attention to detail and accuracy.
Excellent verbal and written communication skills.
Team player.
MS Office suite proficient.
Why Lineage?

This is an excellent position to begin your career path within Lineage! Success in this role enables greater responsibilities and promotions! A career at Lineage starts with learning about our business and how each team member plays a part each and every day to satisfy our customers' requirements. Beyond that, you'll help us grow and learn on our journey to be the very best employer in our industry. We'll ask you for your opinion and ensure we do our part to keep you developing and engaged as we grow our business. Working at Lineage is energizing and enjoyable. We value respect and care about our team members.
Lineage is an Equal Employment Opportunity Employer and is committed to compliance with all federal, state, and local laws that prohibit workplace discrimination and unlawful harassment and retaliation. Lineage will not discriminate against any applicant on the basis of race, color, age, national origin, religion, physical or mental disability or any other protected status under federal, state and local law.

Benefits

Lineage provides safe, stable, reliable work environments, medical, dental, and basic life and disability insurance benefits, 401 retirement plan, paid time off, annual bonus eligibility, and a minimum of 7 holidays throughout the calendar year.