Senior Financial Analyst - Field Finance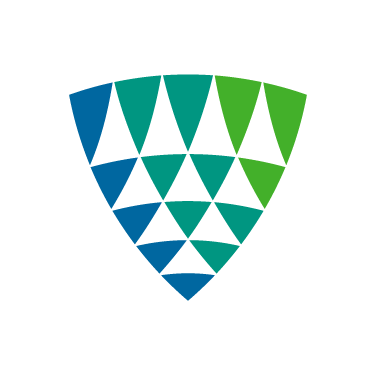 Perishable Shipping Solutions
IT, Accounting & Finance
Novi, MI, USA
Posted on Wednesday, October 18, 2023
At Lineage, we have a shared purpose: We are transforming the food supply chain to eliminate waste and help feed the world. Lineage Logistics is the industry's leading innovator in temperature-controlled supply chain and logistics. Lineage's expertise in end-to-end logistical solutions, its unrivaled real estate network, and its use of technology combine to promote food safety, increase distribution efficiency, advance sustainability, lessen environmental impact, and minimize supply chain waste. As a result, Lineage helps customers ranging from Fortune 500 companies to small family-owned businesses increase the efficiency and protect the integrity of their temperature-controlled supply chain. In pursuit of this shared purpose, we are working to build a world class Finance team.
Lineage is currently searching for a Senior Financial Analyst – Field Finance to join our growing team. Ideal candidates possess experience and/or education in finance, accounting or economics combined with strong technical skills, natural curiosity and the ability to thrive in a highly collaborative team environment. You will partner closely with site General Managers and Sales Managers to drive site level business results. As a critical member of the Field Finance team, you will need to be highly effective at facilitating and leading cross-functional teams and building strong working relationships with sales and operating leaders at all levels.
Job Functions:
Develop strong relationships based on mutual trust and respect with operating leaders at all levels.
Partner closely with General Managers and Sales Managers to drive results.
Drive financial results via data analysis, including key trends, variance analysis and development of financial models for decision support.
Support annual multi-year strategic plan and business plan processes for the portfolio, including year-over-year analysis of Site, Region and Area level P&Ls
Lead monthly site reporting and forecast processes including variance analysis and explanations.
Increase productivity by developing automated reporting and forecasting tools.
Market research, data mining and business intelligence ad-hoc projects
Support mergers and acquisitions analysis and integration as necessary
Review and influence capital spending plans via business case, payback and profitability analysis
Drive customer level business case and profitability analysis as necessary
Drive overall business analysis, understanding and actions using key performance indicators, including non-financial metrics.
Additional duties as required.
Qualifications:
Bachelor's or Master's degree required.

3-6+ years of relevant work experience required

Strong analytical skills (both qualitative and quantitative), including the ability to solve practical problems and analyze processes for improvement.
Excellent verbal and written communication skills, with the ability to communicate complex information crisply and succinctly.
Strong interpersonal skills and presence to quickly gain respect and build strong working relationships across the organization at all levels.
Comfort working in a hands-on, highly engaged environment and willingness to demonstrate a high degree of flexibility along with a strong work ethic and bias for action.
Natural curiosity along with a high degree of enthusiasm, commitment, servant leadership skills and a willingness to challenge the status quo.
Demonstrated ability to lead and influence without specific authority (cross-functional, matrixed teams)
Commitment to providing outstanding internal and external customer support.
Strong knowledge of MS Office, including Excel, Word, PowerPoint and Outlook
Familiarity with data query/data management tools (Access, SQL, Business Objects), Workday and Adaptive Insights experience a plus
Estimated travel 10-20% travel under normal conditions, although no travel required at the moment.
Lineage Team Members:
Lead with our core values: Safe, Trust, Respect, Innovation, Bold, Servant Leadership
Continually meet internal and external customer expectations through collaborative teamwork and a willingness to help and support others.
Commit to a culture of safety, promote a safe work environment through personal actions and identification of any safety concerns.
Demonstrate a natural curiosity about the business and take initiative to continually improve performance and work processes through feedback, problem solving and innovation.
Benefits:
As a Lineage team member, we aim to provide everything you and your family need to thrive. That's why we offer competitive compensation, excellent benefits including paid time off and 401k, skills training, and development opportunities to grow your career at Lineage.
Why Lineage?

This is an excellent position to begin your career path within Lineage! Success in this role enables greater responsibilities and promotions! A career at Lineage starts with learning about our business and how each team member plays a part each and every day to satisfy our customers' requirements. Beyond that, you'll help us grow and learn on our journey to be the very best employer in our industry. We'll ask you for your opinion and ensure we do our part to keep you developing and engaged as we grow our business. Working at Lineage is energizing and enjoyable. We value respect and care about our team members.
Lineage is an Equal Employment Opportunity Employer and is committed to compliance with all federal, state, and local laws that prohibit workplace discrimination and unlawful harassment and retaliation. Lineage will not discriminate against any applicant on the basis of race, color, age, national origin, religion, physical or mental disability or any other protected status under federal, state and local law.

Benefits

Lineage provides safe, stable, reliable work environments, medical, dental, and basic life and disability insurance benefits, 401 retirement plan, paid time off, annual bonus eligibility, and a minimum of 7 holidays throughout the calendar year.