Warehouse Team Leader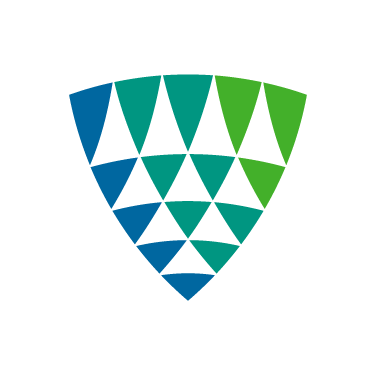 Perishable Shipping Solutions
Administration
Grimsby, UK
Posted on Saturday, October 28, 2023
Warehouse Team Leader
Shift Patterns: 4 on 4 off x2 day x2 nights (06.00 to 18.00 and 18.00 to 06.00)
At Lineage Logistics, helping to feed the world is more than a job – it's a purpose we live every day. Lineage is the world's largest and most innovative provider of temperature-controlled logistics solutions with +20,000 colleagues globally.
To support increasing customer demand, we are currently seeking a Warehouse Team Leader at our Grimsby Depot to direct, control and monitor all Coldstore teams. To ensure all staff follows company procedures for loading and unloading vehicles. Ensure daily functions such as stock checks and hygiene are completed, and that Administration functions are updated and correct.
On shift basis, direct, monitor and control all staff in the performance of their allocated functions. Ensure that targets and standards are achieved, and procedures followed.
During Shift Managers absence periods the team leader will be able to cover the shift manager's roles to ensure that all operational and admin functions are completed.
Complete all clerical functions/records required by the operation such as all receipts and despatches finalised during the shift, all temperatures recorded, all cleaning for their zone completed/stock checks/probe checks.
Support and assist staff on their team and maintain a safe and efficient team by monitoring and identifying any health & safety issues that may arise.
Monitor and control the use of MHE equipment to ensure the proper and necessary care and attention is applied when using them and to report all defects and damage to higher management,
Ensure that their team complies and operates within the H&S and food hygiene guidelines as laid down within the company safety codes of practise.
Identify training needs within the team and follow the rules set out in this document.
The role
In this role you will:
Supervise, train, provide performance feedback and assign duties of direct reports, to ensure productivity, efficiency, and effectiveness
Manage operational procedures to include the incoming and outgoing shipments, handle the organisation of products, and maintain warehouse inventory
Plan schedules and resource for completion of job assignments
Track and send reports to designated plant personnel
Track warehouse activities including sales, record control, and purchasing to ensure availability of products
Work with machinery and material handling equipment
Resolve employee issues and maintain open lines of communication with all levels of the organisation
Perform assigned projects as instructed
What are we looking for?
Warehouse Management System (WMS) experience
Previous experience within the warehouse or logistics sector at Team Lead level
Needs to be fit, able to handball containers.
Strong conflict management skills
Ability to work in temperatures as low as -20 degrees in our coldstore warehouses while wearing freezer spec personal protective equipment provided by Lineage.
Safety minded
Be able to communicate clearly with other team members in English
Ability to work a flexible work schedule and shift, including weekends if needed. Willing to step in at short notice
Must be comfortable with various noise levels
Word / Excel / power point experience
FLT license Counter Balance / Reach Truck one or the other but not essential
What's in it for me?
A competitive pay rate of pay plus shift allowance
A permanent opportunity with a direct employer; we will not employ you through an agency
Opportunity to develop a career within an industry leading global company
We offer overtime after 39 hours paid at time and a half
24 days annual holiday plus the opportunity to earn additional holidays each year up to an extra week in your first 3 years of employment.
Free onsite car park
Protective equipment while at work to protect your safety
2 months on the job training will be provided and would look to start from July.
INDLP & #LI-GC1
Why Lineage?
We are a global company with more than 22,000 employees spanning 20 countries and more than 400 locations across North America, Europe, Asia-Pacific, and South America.
At Lineage Logistics, we have a shared purpose; we are transforming the food supply chain to eliminate waste and help feed the world. This means working at Lineage is not just a job – it's an opportunity to innovate and put your mark on how food moves from the farm to dinner tables around the world. As a member of our team, you will be a critical link in the food supply chain.
Our shared purpose drives everything we do in all parts of our organisation, from the warehouse floor to the office. Our team members are passionate about the impact they make every single day.
We are an equal opportunities employer and positively encourage applications from persons regardless of sex, race, disability, age, sexual orientation, gender reassignment, religion or belief, marital status, or pregnancy and maternity.
Benefits
As a Lineage team member, we aim to provide everything you and your family need to thrive. That's why we offer competitive rates of pay, paid time off, skills training, and development opportunities to grow a long and fulfilling career with us – plus generous financial rewards when you successfully refer new employees. This is enhanced by recognition schemes (so that your hard work won't go unnoticed), plus the chance to make your salary go even further with our cycle-to-work scheme and preferential rates for loans and savings courtesy of a leading credit union.
Your everyday wellbeing is also important to us, so we will provide you with all the protective equipment you need to be safe and comfortable at work, and you will have access to a free 24/7 employee assistance phone line, which offers confidential counselling and advice. With all of this offered against the backdrop of a fun and social environment in which you will be supported by a team who enjoy helping each other in achieving their goals, we are confident you will excel with us.