Multi Skilled Maintenance Engineer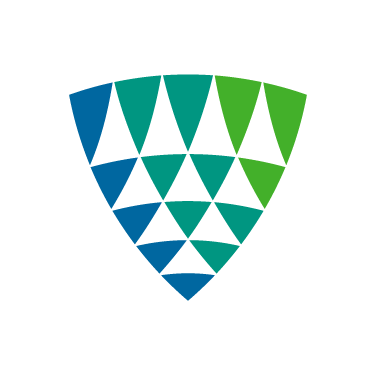 Perishable Shipping Solutions
Seaham SR7, UK
Posted on Wednesday, November 1, 2023
Multi Skilled Maintenance Engineer - Working Monday to Friday 08:00 - 16:30
At Lineage, helping to feed the world is more than a job – it's a purpose we live every day. Lineage is the world's largest and most innovative provider of temperature-controlled logistics solutions.
We are seeking three additional Multi Skilled Maintenance Engineers to join our team at our Seaham depot to help provide reactive and preventative maintenance on electrical and mechanical equipment.
Duties and Responsibilities
Resolve breakdowns, reduce downtime, and improve plant reliability

Support the maintenance and wider team in working together to solve problems to keep our facility moving

Maintain, repair and perform evaluations on electrical apparatus, motors, wiring, electrical and electronic components of machinery and equipment per electrical codes and standards

Complete work order tasks and ensure all performed work is logged into the computerized maintenance management system (CMMS) daily

Operate cutting torch and other welding apparatus to cut or join metal parts

Utilize onsite motorized lift as needed while operating, inspecting, calibrating, and maintaining equipment

At times work on ladders at height
Who we're looking for:
Electronically qualified, apprenticeship trained, with mechanical experience

Experience of working with automation

Good interpersonal skills and enjoy being in a team

Willingness to learn and improve your skills

You are able to drive

Ability to work in a cold environment – approximately minus 18 degrees– just like working in the freezer; but we provide full PPE including coats, hats and boots
What's in it for me?
As you develop your engineering skills you will earn promotions and pay rises with our 3 stage development programme for all new hires

Free onsite car park

Social environment with a team who like to support each other to achieve goals, with recognition schemes and shared spaces to enjoy lunch and rest breaks together

Support your emotional well-being with access to a 24/7 employee assistance phone line offering confidential free counselling and advice
Job Reference: INDHPME
Why Lineage?
We are a global company with more than 22,000 employees spanning 20 countries and more than 400 locations across North America, Europe, Asia-Pacific, and South America.
At Lineage Logistics, we have a shared purpose; we are transforming the food supply chain to eliminate waste and help feed the world. This means working at Lineage is not just a job – it's an opportunity to innovate and put your mark on how food moves from the farm to dinner tables around the world. As a member of our team, you will be a critical link in the food supply chain.
Our shared purpose drives everything we do in all parts of our organisation, from the warehouse floor to the office. Our team members are passionate about the impact they make every single day.
We are an equal opportunities employer and positively encourage applications from persons regardless of sex, race, disability, age, sexual orientation, gender reassignment, religion or belief, marital status, or pregnancy and maternity.
Benefits
As a Lineage team member, we aim to provide everything you and your family need to thrive. That's why we offer competitive rates of pay, paid time off, skills training, and development opportunities to grow a long and fulfilling career with us – plus generous financial rewards when you successfully refer new employees. This is enhanced by recognition schemes (so that your hard work won't go unnoticed), plus the chance to make your salary go even further with our cycle-to-work scheme and preferential rates for loans and savings courtesy of a leading credit union.
Your everyday wellbeing is also important to us, so we will provide you with all the protective equipment you need to be safe and comfortable at work, and you will have access to a free 24/7 employee assistance phone line, which offers confidential counselling and advice. With all of this offered against the backdrop of a fun and social environment in which you will be supported by a team who enjoy helping each other in achieving their goals, we are confident you will excel with us.