Account Manager- Hybrid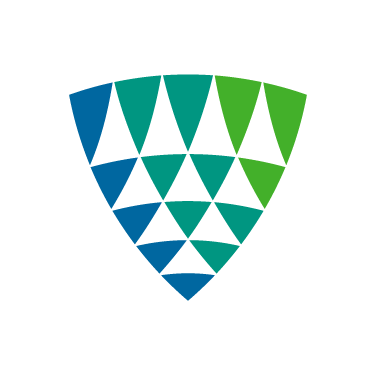 Perishable Shipping Solutions
Sales & Business Development
Reisterstown, MD, USA
Posted on Sunday, November 19, 2023
This person will serve a critical role in the total customer experience with Lineage Rail Solutions. The Account Manager I position is designed to lead the expansion and retention of assigned rail accounts. They will work across many business lines within assigned accounts and must possess the ability to collaborate cross-functionally within the broader organization.
KEY DUTIES AND RESPONSIBILITIES
Acts as the main point of contact for assigned customers

.
Maintains clear and consistent communication with assigned customers on updates, projects, and potential challenges.

Partners with Senior Account Managers to develop Continuous Improvement Roadmaps (CIR) for rail customers and Strategic Growth Plans for assigned accounts

.
Identifies and pursues new railcar business opportunities.
Leads planning of pricing and railcar lease contract renewals while identifying additional business to bring into scope and identifying upselling opportunities (via SalesForce maintenance).

Increases customer retention, loyalty, and profitability

through process development of identifying opportunities to reduce waste, seamless onboarding of new business, and managing Key Performance Indicators.
Interfaces regularly with the Lean, Network Optimization, Data Analytics, Operations, and Transportation functions in pursuit of customer and industry solutions.
Resolves account issues including billing, damage claims, and collections in partnership with internal Lineage Rail Solutions stakeholders.
ADDITIONAL DUTIES AND RESPONSIBILITIES
Identifies cross-functional supply chain opportunities that encompass Lineage's overall product offerings with assigned accounts.
Creates a value match by aligning account opportunities with Lineage Rail Solutions' current business needs.
Drives customer retention and satisfaction across all Lineage Rail Solutions accounts.
MINIMUM REQUIREMENTS (KNOWLEDGE, SKILLS, ABILITIES)
Bachelor's Degree and/or equivalent relevant experience
2 years of relevant experience
Experience in contract negotiation
Demonstrated success in meeting sales goals
Proficiency with SalesForce, Microsoft Office Suite, PowerPoint, and Excel
Data analytics experience is a plus
Experience with a regimented Continuous Improvement Structure (LEAN, Six Sigma, TQM, to name a few)
Why Lineage?

This is an excellent position to begin your career path within Lineage! Success in this role enables greater responsibilities and promotions! A career at Lineage starts with learning about our business and how each team member plays a part each and every day to satisfy our customers' requirements. Beyond that, you'll help us grow and learn on our journey to be the very best employer in our industry. We'll ask you for your opinion and ensure we do our part to keep you developing and engaged as we grow our business. Working at Lineage is energizing and enjoyable. We value respect and care about our team members.
Lineage is an Equal Employment Opportunity Employer and is committed to compliance with all federal, state, and local laws that prohibit workplace discrimination and unlawful harassment and retaliation. Lineage will not discriminate against any applicant on the basis of race, color, age, national origin, religion, physical or mental disability or any other protected status under federal, state and local law.

Benefits

Lineage provides safe, stable, reliable work environments, medical, dental, and basic life and disability insurance benefits, 401 retirement plan, paid time off, annual bonus eligibility, and a minimum of 7 holidays throughout the calendar year.